7 Tips for Downsizing Your Home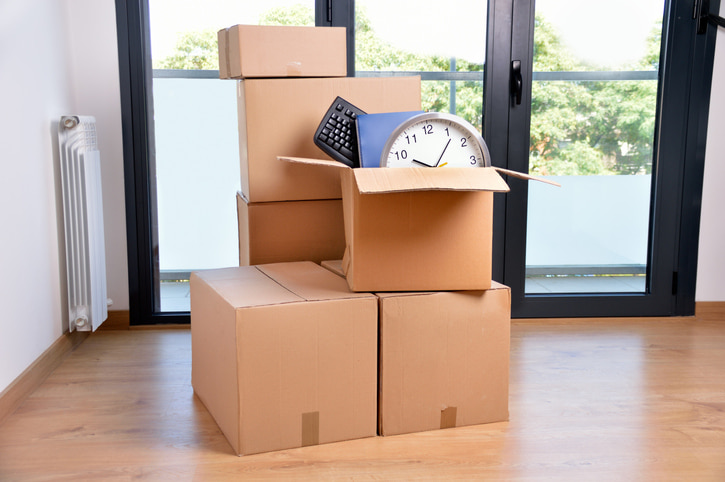 If you're considering downsizing your home, you may not know where to start. From selecting a new home to getting rid of excess stuff, you'll have a lot on your plate. Whether you're an empty nester or have some other reason for scaling down, knowing how to downsize your home will make the experience less daunting and more enjoyable.
1. Identify Why You're Downsizing
There are plenty of reasons to scale back your living situation. Some involve finances, others are relationship-centered, and others still are related to lifestyle choices. Maybe some of these situations apply to you:
Impaired mobility
High housing costs
Becoming an empty-nester
Divorce and other life changes
Traveling for an extended period of time
Looking to decrease home maintenance
Whether you'll be selling your home and renting an apartment or simply moving to a smaller place, knowing how to downsize can provide relief from difficult circumstances or enhance the way you live.
2. Choosing the Right Home
Create a list of qualities you want in a house, condo, or apartment. You may have to make a few sacrifices, especially if you need to downsize your home for financial reasons. Prioritize wants and needs so your real estate agent can help you find realistic options. Determining your top priorities can also make it easier to search available properties online so you can filter out properties that won't work for your lifestyle and budget. If you're searching for your forever home, deciding what's most important is essential to making the best choice.
3. Cull the Clutter Herd
Just as you can benefit from deciding what's most important in a home, paring your possessions down to only those that are essential or contribute most to your daily existence can be a huge help. Choose a room in your home to start this experiment in. Try setting aside only what you use every day and put the rest in boxes or the closet. If you find that you never have to retrieve anything from the boxes over a month's time, it's probably safe to sell or donate those items. Bonus: They're already boxed up and ready to go!
4. Learn How To Downsize Your Life
Even if you don't plan to move to a different home, it's possible to downsize. You could even put off moving if you find that some of these tactics help you save money. For example, selling a good chunk of your unused possessions could net you thousands of dollars. Transforming one of your adult kids' former bedrooms into a guest suite could allow you to rent it out to vacationers or long-term tenants. And if you're downsizing so you can travel extensively, paring down your belongings and putting the essentials in a storage unit could mean you won't have to find a new home until you get back from your journey.
5. Take Inventory of Your Belongings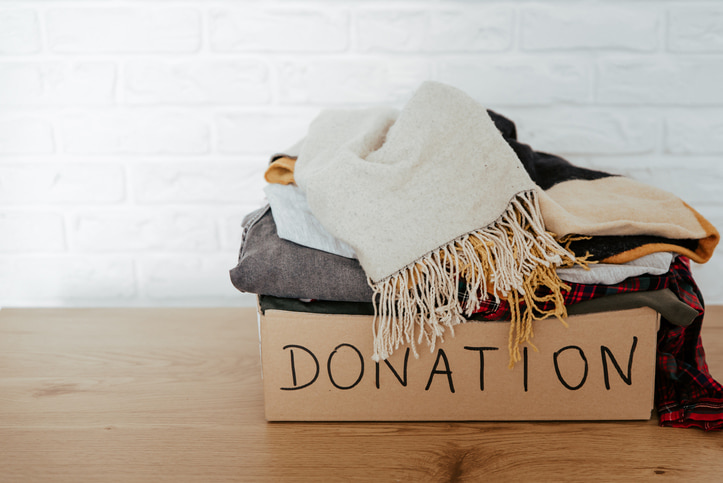 Taking stock of everything you own serves multiple purposes. From developing more of a minimalist mindset to more practical purposes, here are just a few of the benefits:
You'll likely find forgotten items to sell or donate.
Seeing all those possessions will make you want to declutter.
A complete inventory can help you determine what you need—and don't need—for your new place.
Not only will your lawyer and insurance agent love you for it, but inventorying the contents of your home can help you truly focus on which of your belongings you value most and which ones have outlived their usefulness.
6. Lower Costs
Changing aspects of your current lifestyle could help prevent moving. Even if you still end up moving, adopting these habits will help you trim your budget and save money in your new home.
Sell unused clothes online or at consignment shops.
Cook meals at home as often as possible.
Sell spare furniture or appliances.
Adapt minimalist habits.
7. Learn How To Downsize When Moving
If moving is a must, you'll need to know how to downsize your home in a hurry. When time is of the essence, you won't have the luxury of experimenting to determine which items can go. Here are some tips for how to downsize when moving:
Reserve a storage unit.
Read minimalist lifestyle tips.
Ask friends who have downsized for advice.
Go with your gut when deciding what to get rid of.
Being forced to act quickly can be a great motivator. Having little or no time for debate causes you to rely on instincts instead of overthinking every decision.
Utilize Otter Self Storage While Downsizing
As you begin to start sorting through your belongings, it can be helpful to have a dedicated space to separate items you're donating and what you're keeping. Stacks of moving boxes can gather rather quickly, and it can slow down the packing process. At Otter Self Storage, we offer a variety of storage unit sizes, so whether you need to store a couple of boxes during the move or spare furniture, we can accommodate your storage needs. Reserve your storage unit today!
More From Otter Storage Management, LLC