Military and Veteran Storage Discounts
Are you an active-duty military serviceman or servicewoman on permanent change of station (PSC), temporary duty (TDY), or temporary additional duty (TAD)? Otter Self Storage wants to help you find a storage unit for you and your family's items. Even if you've decided it's time to retire your fatigues and spend more time with family and friends, we can help veterans find space, too!
We know sudden calls to duty mean you need a quick storage solution, which is why we offer storage units from small 5' x 5' options to large 10' x 20' storage units, covered and uncovered vehicle storage, and more. Find out how we take care of our active-duty members and veterans, and rent a self storage unit at an Otter Self Storage facility near you.
Military Discounts at Otter Self Storage
You work hard to protect our country. Allow us to protect your budget, no matter which unit size you choose, Otter Self Storage is happy to help you and your family with a 10% military discount. To qualify for your military discount, be sure to:
Fill out a Military Rider Form in full.
If you're an ACTIVE DUTY servicemember, please provide your commanding officer's name and contact information along with an estimated duration of deployment.
Provide a copy of your military ID.
Provide alternate contact information in case someone will need to act as your replacement for any payment or unit-related concerns.
Once we've approved your military discount, you can choose to sign up for a month-to-month lease or learn more about our long-term rental specials. We even offer discounts if you pre-pay your unit.
SPECIAL
OFFER
10% OFF MILITARY
Your unit must remain in good standing and be current on all rental bills in order to be applied every month.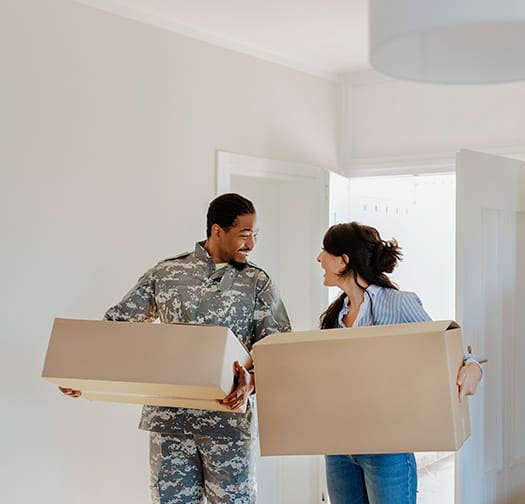 Convenient Storage Features
On top of our 10% military discount, you'll also gain access to all the essential storage features that make moving and storing your items convenient. These features include:
Vehicle storage to store your vehicle while you're on deployment
Moving supplies such as moving boxes, packing tape, packing paper, locks, and more for sale at our facility offices
Online, autopay, and over-the-phone payment options
Climate-controlled units to store sensitive items that are prone to warping, cracking, melting, or other forms of damage.
24-hour video recording as an additional layer of protection
Get Military Storage for Your Next Deployment at Otter Self Storage
Let us make storing your items while you're away on deployment easy and convenient. From our friendly staff to our sought-after storage features, you can embark on your next deployment knowing your items are stored with us. Take advantage of our military discount, and rent a storage unit at an Otter Self Storage facility near you today.