RV, Boat, and Vehicle Storage
Whether you're enjoying a day on the lake, taking your project car on a test drive, or packing your RV for a trip in the great outdoors, vehicles can bring special joy to our lives. Unfortunately, they can be difficult to store. Not only do they take up a lot of space, but some HOAs don't even allow you to store RVs, trailers, or boats on your property.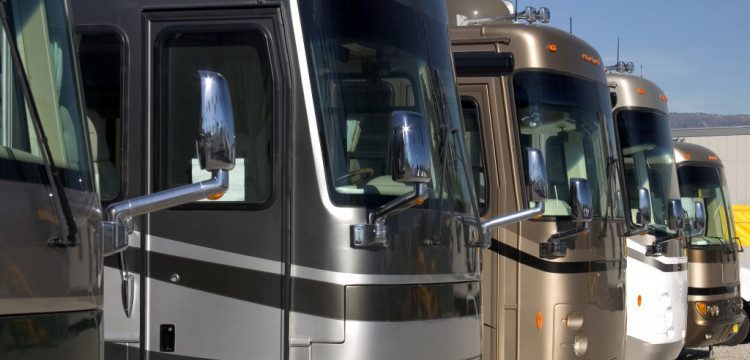 Thankfully, Otter Self Storage is here to help. Our wide variety of vehicle storage options means you can keep your vehicle with us—out of the way of everyday life and yet conveniently close by for your next adventure.
Perks to Storing Your Vehicle With Us
In addition to our competitive pricing and convenient locations, you'll get a variety of storage perks that help make your storage experience here at Otter Self Storage great. Some of these vehicle storage features include:
Extended access hours: It's your vehicle. Don't let restricted access hours get in the way of your next adventure. Our facilities feature daily access hours every day of the year.
Month-to-month leases: Not sure how long you need or want to store your vehicle? Don't worry. Monthly leases mean you'll only store for as long as you need to.
Advanced security features: From 24-hour video recording to fully fenced facilities that require a personalized access code for entry, we'll keep an eye on your vehicle for you.
Types of Vehicle Storage
Not all vehicle storage is built the same—literally and figuratively. Here's what we offer for boat captains, RV adventurers, and weekend driving warriors.
Outdoor Vehicle Storage
Our outdoor vehicle storage consists of open-air parking spaces that are, just like our other vehicle and self storage options, rented on a monthly basis. Outdoor spaces are great for RV storage and boat storage, as they have no height limitations and can come in lengths up to 50 feet.
Covered Vehicle Storage
Just like our uncovered, outdoor vehicle storage spaces, our covered vehicle storage for rent is an open-air storage option. However, it is covered with a roof or tarp. This helps protect against snow, hail, and other inclement weather.
Indoor Vehicle Storage
Also sometimes called "garage storage" or "garages for rent," indoor vehicle storage spaces are fully enclosed spaces with drive-up access that allow cars, trailers, and smaller boats to be parked inside. These spaces provide the most protection against the elements, and some are even climate-controlled for additional protection.
Got a boat, car, or RV? Store it with Otter.
At Otter Self Storage, we're here for all your storage needs—and that includes the kind that floats and the kind that rolls on four wheels. From motorcycles to Class A RVs, you can store a vehicle at an Otter Self Storage facility near you today.