Student Storage
Starting college brings with it a lot of changes, including moving out of your family's house into your own space for the first time. From storing your items while you're away from campus for break to preparing for a move to a new city post-graduation, students utilize self storage in a variety of ways.
Otter Storage has facilities across the country so you don't need to venture far from your new home to find a unit. Explore how you can use our convenient and affordable storage solutions to make your college experience even better. 
How to Use Self Storage as a Student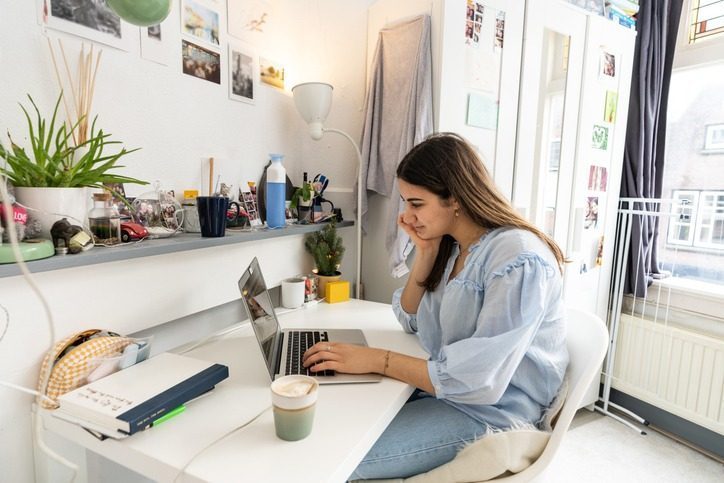 Leaving Campus During Summer Break
If you're attending college many miles away from home, it can be overwhelming to transport your belongings to campus and back home before and after each school year. Instead of worrying about renting a moving truck and cluttering your parents' garage, use a storage unit to hold your belongings throughout the summer and retrieve them when you get back to campus in the fall.
Study Abroad Programs
Taking part in a study abroad program away from your college is an exciting opportunity to explore the world around you. Whether you'll be gone for a few months or an entire year, self storage is the perfect solution to storing your items while you're away. Never worry about the status of your belongings while they're at one of our well-lit and fully fenced facilities.
Small Living Spaces
Living with roommates is a great way to save on rent and be surrounded by friends, but it can also lead to crowded living spaces and duplicate items. From student housing to off-campus living, it's easy to find yourself needing more room as you move into a smaller living space than you had at home with family. Clear out clutter and reclaim closet space with the help of self storage.
Finding Housing After Graduation
After four or more years of being at college, you'll accumulate more belongings than you had when you moved in. Finding employment after graduation can be stressful, especially when considering the option of moving out of state. Renting a storage unit for your items is a great way to protect your items while you scout out new living spaces and cities. Having all of your things in one place will also make it easier to load a truck when you're ready to move.
Clear Your Space of Clutter with Student Self Storage
Entering new life stages is an exciting time in your life! Don't let a lack of space bring you down. With a variety of storage unit sizes, amenities, and convenient locations across the country, Otter Self Storage is the perfect solution for student storage.