Business Storage
Owning and running your own business is an exciting venture to take on. However, your products or tools can quickly take over your space and time when you're working out of your home. Instead of letting the lines blur between your home and work life, utilize a self storage unit to keep your spaces separate and organized and your growing business running successfully.
At Otter Self Storage, we have storage facilities with business storage units across the country that can help with a variety of tasks including organizing inventory, storing tools and equipment, and decluttering your space. Keep reading to see how your business can benefit from convenient, affordable commercial self storage solutions and small-business self storage solutions.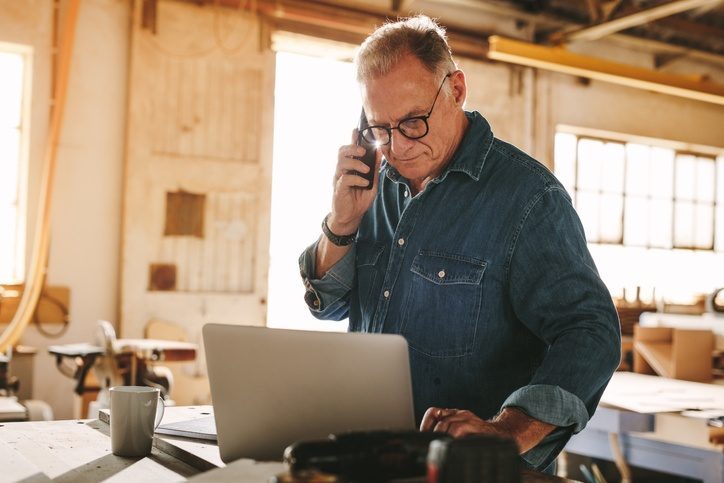 How You Can Use Self Storage as a Business Owner
Storing Inventory
Did your online sales or antique business really take off recently? That's great! What is not great is trying to find a place to keep the products you're offering. Instead of risking damage to the items in your attic or basement, use self storage as a warehouse floor to keep vintage tables, chairs, and large furniture safe from accidental damage. This is also a great way to take inventory and know how much product you have on hand at all times.
Renovating Your Office Space
Installing new flooring, replacing furniture, and adding or removing office walls usually takes longer than anticipated and is a space-consuming task. While employees can work from a temporary space during remodels, finding a place to keep desks, chairs, and cabinets isn't quite as simple. Otter Self Storage offers units ranging in size from 5' x 5' to 10' x 30' to store everything from just a few boxes to an entire office of furniture and electronics.
Decluttering
If your small business operates out of your basement or home office, you might find your home is drowning in inventory and documents. You deserve separate areas dedicated to work and living without having one spilling into the other. Business storage units are a great place to store items you don't use on a regular basis including old documents, excess inventory, or display tables used for trade shows and fairs.
Storing Equipment
As a handyman or repairman, you probably have a lot of equipment and parts to complete jobs. Keeping all of this in your home is impractical and takes up precious room that should be dedicated to non-work related items. Storing machinery, tools, and parts in a storage unit keeps them organized and easily accessible when a job comes along.
Keep Your Business Organized with Commercial Self Storage
Whether you need a unit for just a few months or for the foreseeable future, Otter Self Storage has you covered. With a variety of storage unit sizes, customer-focused amenities, and flexible month-to-month leases, you're sure to find the space you need. Find an Otter Storage near your business, and rent or reserve your business storage unit online today!