How To Share a Small Apartment With a Roommate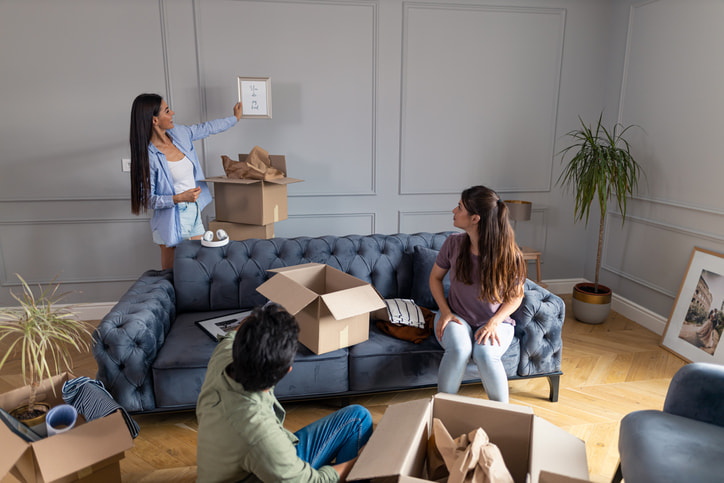 Sharing space with a roommate might be nerve-wracking initially, but it can have several benefits. Splitting an apartment or home with someone can reduce the cost of monthly rent and the cost of furnishing the space. However, if you already have an abundance of furniture and other home essentials and storage space is thin, it can be overwhelming trying to find a place for all of your belongings. This blog will provide helpful tips for sharing a small apartment with another person, so you can both feel comfortable at home.
Selecting an Apartment Size
When it comes to selecting an apartment size, you have flexibility. Most apartment complexes offer studio, one-bedroom, two-bedroom, and three-bedroom apartments. You might ask: What is the difference between studio and one-bedroom apartments? Studio apartments are typically open spaces without a separate bedroom, and one-bedroom apartments have a different layout with a bedroom separated from the rest of the apartment. Depending on the apartment complex, the layouts of the floor plans will vary. However, when moving in with a friend or colleague, you probably want to have your own space.
Often, a one-bedroom or two-bedroom apartment will come with one or two bathrooms. Ideally, each bedroom would connect to a separate bathroom. However, in some cases, there is one full bathroom with a shower and larger space, and if there is an additional bathroom, it is solely a half bathroom without a shower. You may have to share a bathroom with your roommate and get creative with the space available.
Staying Organized
It's crucial to make sure you and your roommate are on the same page when it comes to rules and spatial organization. Although you should communicate regularly, having a discussion before move-in can be especially helpful.
Before you move in, talk to your roommate about what furniture and shareable items you're both bringing to a small apartment. This can help you avoid having duplicate items cluttering up your space. If you already own furniture and large items you want to keep but can't agree on with your roommate, consider placing them in storage. Utilizing storage organizers can help maximize shared space as well.
Finding and Living With a Roommate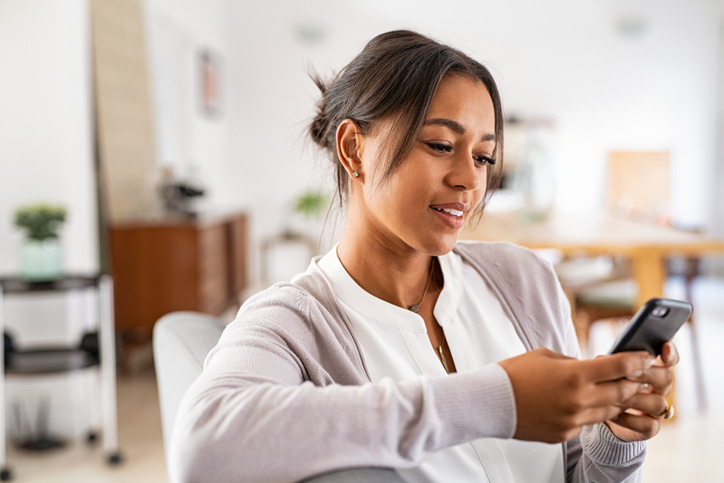 If you're not sure where to start on finding a roommate, consider inquiring with friends who might be looking for a new living arrangement. While you're deciding which friends to talk with, consider your friends' personalities and lifestyles and choose ones you can see living with comfortably. Although you'll want to talk about ground rules and apartment preferences before moving in with a friend anyway, living with someone you already know and trust can make the adjustment to living with roommates less stressful.
Moving away from your friends or just wanting to take the opportunity to make new connections? You can check newspapers, Facebook marketplace (or Facebook groups designed to match roommates), Craigslist, or one of the many apps that try to facilitate living arrangements between people with similar expectations and interests (such as Trulia, RoomieMatch, Circle of Roomies, and more). To find a roommate on these platforms, you'll essentially need to create or look for "roommate needed near me" posts. If you can, try to arrange a meeting with potential roommates first before signing any leases.
Make the Most of Your Space With Otter Self Storage
Whether you anticipate the need for additional storage space before move-in or find out later on that you can't fit as much as you thought in your apartment, Otter Self Storage can help. With a wide selection of storage unit sizes and types, you can find the storage unit to best suit your needs. Browse our unit size guide to get a better idea of which storage unit size would be the best fit for you. Ready to get started on your self storage journey? Reserve your storage unit today!
More From Otter Storage Management, LLC