How to Store Your Skiing Gear in Colorado Springs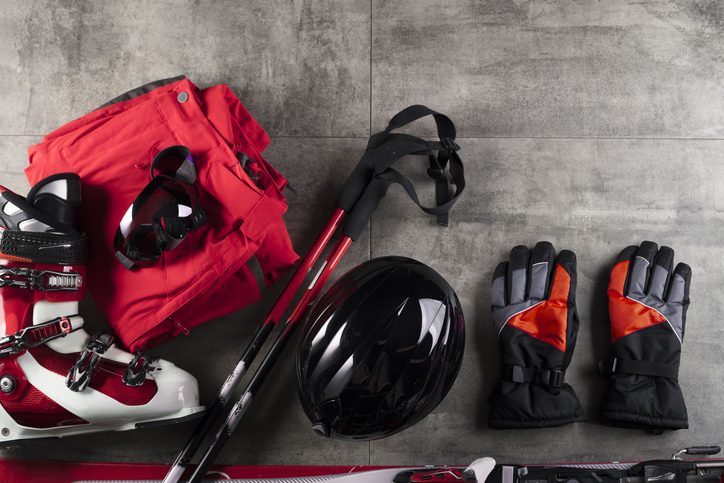 Spring has arrived in Colorado! While many Colorado residents look forward to warmer days and sunny skies, spring also means the end of the Colorado ski season is also here. As ski resorts near Colorado Springs shutter their doors and shut down the ski lifts for the spring and summer, it's time to put away your gear for a few months.
You may love carving on the mountains, but carving out storage space for your ski gear over the summer can feel like a chore. If you're new to skiing, you may not even be sure how to store skis for the summer.
Whether you're short on storage space in your house or apartment, or you're new to ski storage, Otter is here to help. Learn how to store your skis for the summer with this guide.
How to Prepare Your Skis for Storage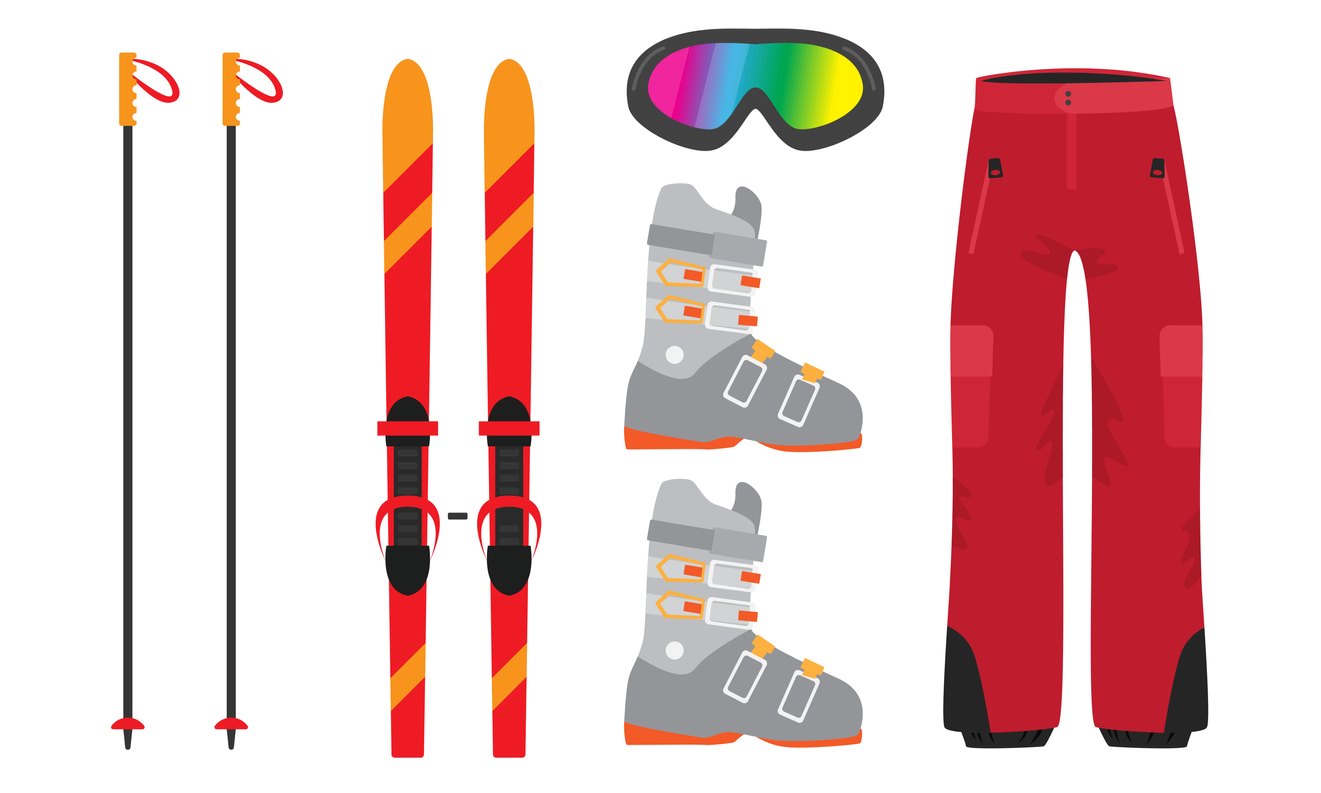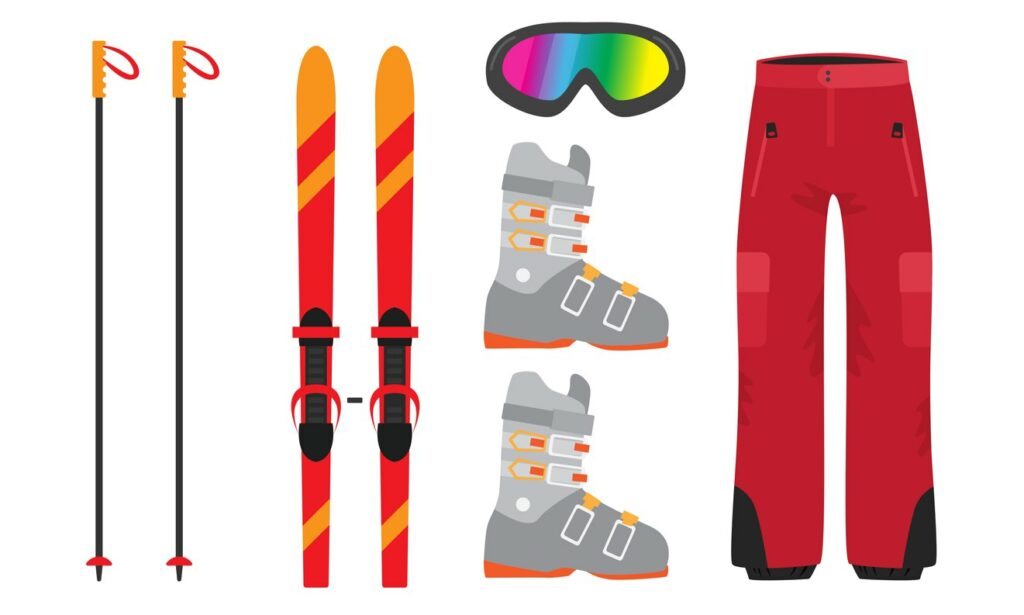 Before you place your skis in storage, properly preparing them is a must. If you don't clean and thoroughly dry your skis before storing them, their edges could corrode from moisture. Additionally, if you don't fix core shots, sharpen your edges, or wax your skis before the next season, all that prep work will be ready for you when you're ready to hit the slopes.
Your first step is cleaning your skis. Take a copper or steel brush to your skis and gently brush them to remove mud and dirt. After you inspect your skis for any remaining messy spots, apply a glide wax cleaner.
Next, we recommend using a shop towel to gently wipe off excess wax cleaner. Once you've applied a coat of wax cleaner, completely scrub your skis from tip to tail with a nylon brush. Wipe your skis with a clean shop towel.
After you let them rest for a few minutes, coat your skis' bases and edges with glide wax. Keeping a heavy coat of glide wax all over your skis during storage helps prevent rust and other contaminants from getting a hold of them.
How to Remove Rust from Ski Edges
Found some rust on your ski edges? Before you clean and store your skis, rub your ski edges with a gummy stone or steel wool. Brush the edges off with a clean shop towel and ensure you haven't left any rust particles.
How to Fix Core Shots
If you have a core shot or two in your bases, you can try the DIY method to fix it up before placing it in storage. For greener ski enthusiasts, however, we recommend taking your skis to a local Colorado Springs ski shop to repair the core shots.
How to Store Skis in a Colorado Springs Storage Unit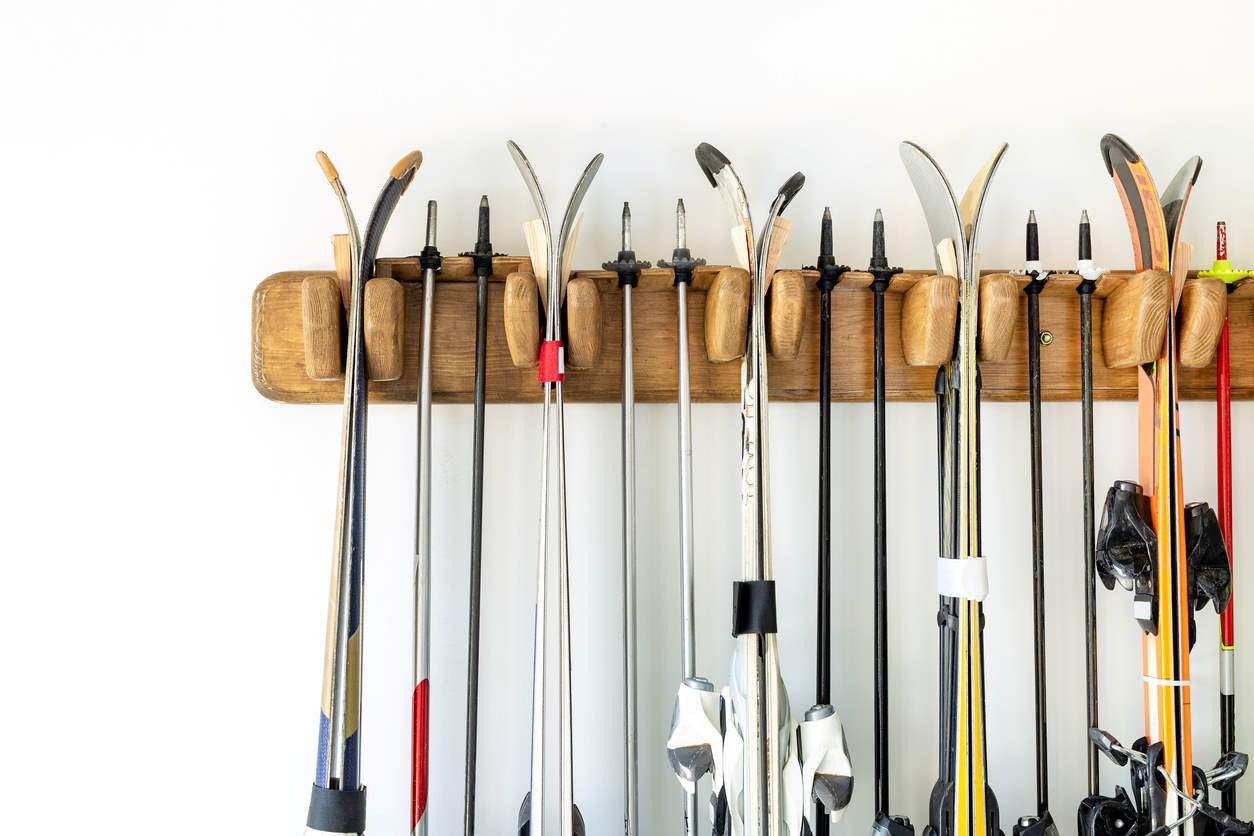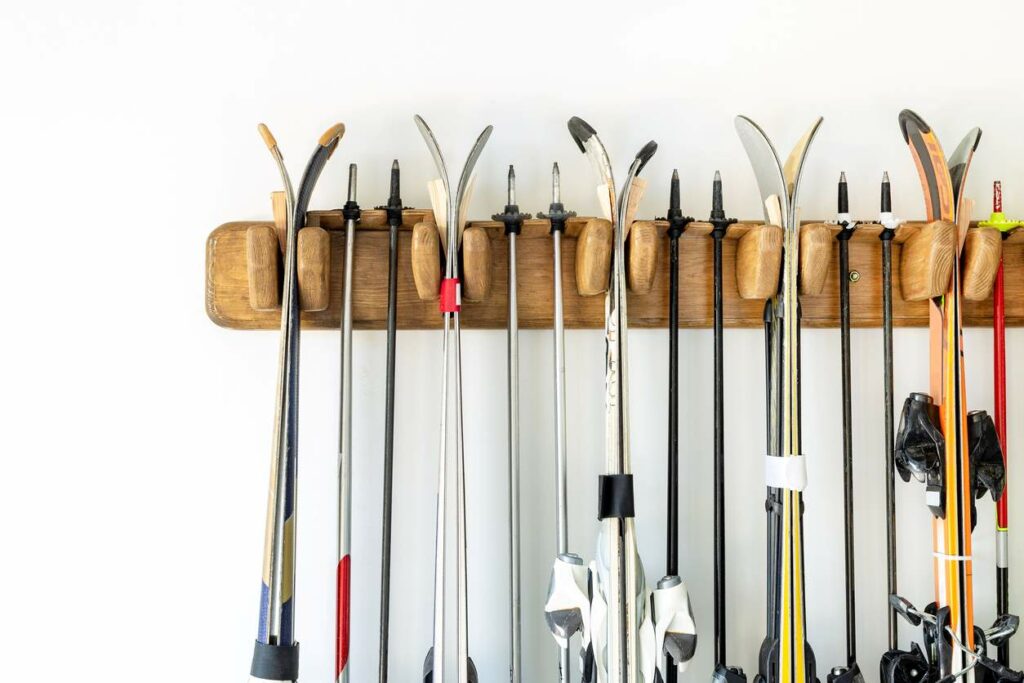 Storing your skis in a cool, dry space is crucial. While many Colorado Springs residents use their garages to store their ski gear, keeping your skis at home means dealing with a cluttered garage all summer. Additionally, if your garage door has windows, they may expose your skis to harmful UV rays over the summer.
At Otter Self Storage on Oro Blanco Drive, we offer indoor storage units that are ideal for storing skis. When you pull up to your unit at our contact-free storage facility, make sure to let your camber profiles relax. Remove your ski straps and the skis rest naturally, then lean them upright against a wall in your storage unit. You can store your skis clicked together or independently.
Should I store my skis in a ski bag?
Don't store your skis in a ski bag. A ski bag is designed for carrying your skis to and from the slopes, not for long-term storage. Your ski bag may have moisture or dirt in it that can damage your skis after extended contact.
How to Store Ski Boots
Before you put your ski boots in storage, check them for any issues, such as broken buckles, ripped straps, or cracks. Next, take a damp paper towel and soap and wipe down your boots before drying them completely. You should also remove your boot liners to wash and dry them.
Can I put my ski helmet and goggles in storage?
You can absolutely store your ski helmet and goggles in storage! Unlike your skis, you can (and should) keep your ski helmet and goggles in their original bags or packages to protect them in storage.
How much ski storage space do I need?
The amount of ski storage space you need in Colorado Springs depends on how much ski gear you have. If you actually rent skis and just own ski apparel like pants, gloves, coats, etc., you're better off with a 5' x 5' storage unit. If you and your loved ones own skis, however, you may be better off with a larger 5' x 10' unit. Explore our unit size guide to find the space that fits your needs best.
Find Your Colorado Springs, CO, Ski Storage
When it's time to put away your skis until the next Colorado ski season, head to Otter Self Storage on Oro Blanco Drive. Our contact-free storage facility offers affordable rates, clean, convenient storage units, and 24-hour digital video recording for your peace of mind.
Create the space you need with Otter Self Storage in Colorado Springs. Store your skis over the summer at our Oro Blanco Drive storage facility today!
More From Otter Storage Management, LLC