Why Colorado Springs is Perfect for Families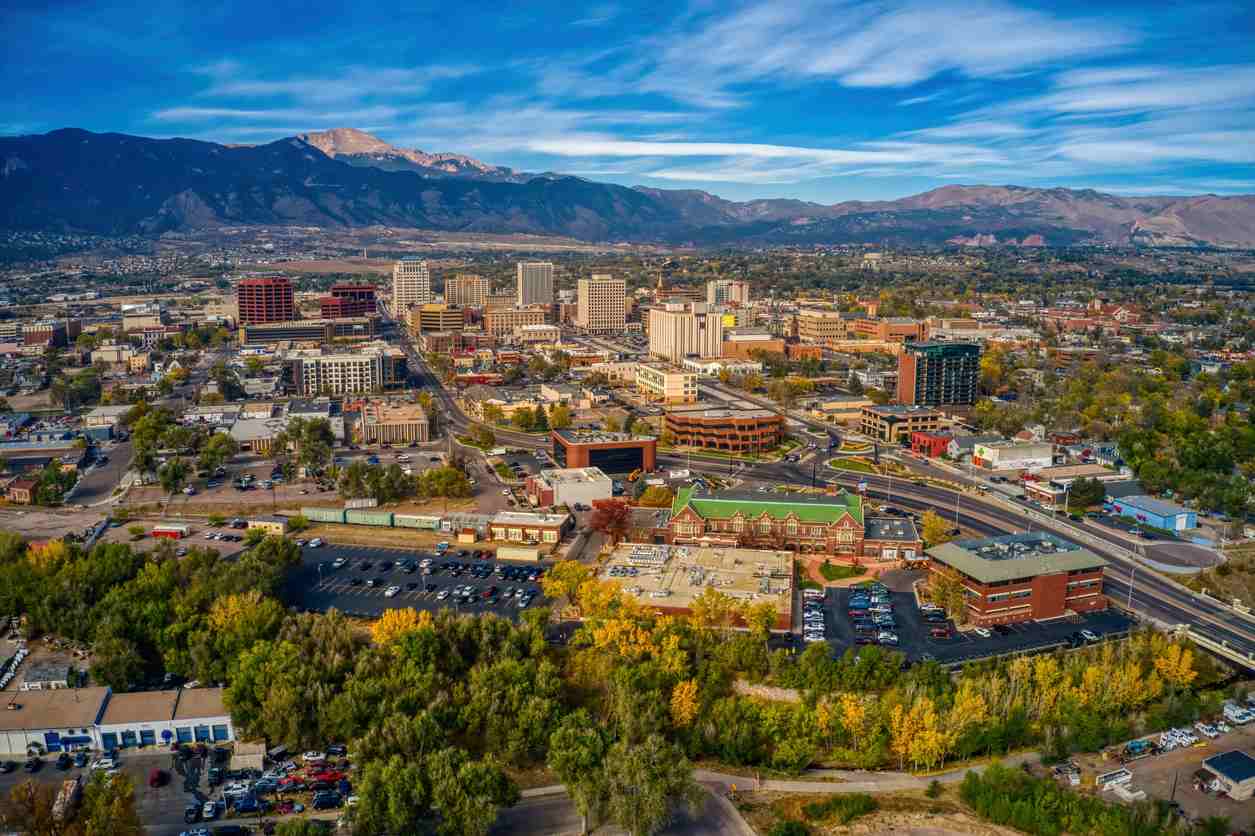 Located in central Colorado just south of Denver, Colorado Springs provides the perfect home base for you and your family. Between the gorgeous mountain scenery, optimal neighborhoods for families, and plenty of events happening throughout the year, you will find everything you need to keep the entire family happy when you move to Colorado Springs.
Continue reading for our guide for family-friendly neighborhoods, events, restaurants, and outdoor activities in Colorado Springs.
Best Neighborhoods For Families in Colorado Springs
From schools to parks to location, there are many things to take into account when choosing the right place to live. Lucky for you, we have gathered a list of the best places to call home around Colorado Springs. Here are our picks for the best family-friendly neighborhoods in Colorado Springs.
Briargate
This much sought-after neighborhood located on the north side of Colorado Springs has everything young families are looking for when moving to this city. There are several schools in the area including the award-winning Rampart High School, High Plains Elementary School, Mountain Ridge Middle School, and Academy Endeavour Elementary.
Families can also enjoy the many exciting activities throughout the area that are designed to offer fun and relaxation for the whole family. Enjoy frequent trips to Rampart Park, John Venezia Community Park, or Briargate YMCA. There are also several shops nearby for both grocery shopping and fun, weekend shopping trips. Some of these shops include:
Woodmen Plaza
The Promenade Shops at Briargate
Chapel Hills Mall
Whole Foods Market
Broadmoor
Located in the southwest area of Colorado Springs, Broadmoor is the perfect location for those with pets looking for plenty of land to roam. This area allows you the opportunity to experience a more country feel while still maintaining easy access to the perks of the city.
It is also home to The Broadmoor Hotel and Resort. In terms of school districts, your children will be enrolled in the Cheyenne Mountain School District 12, one of the top 5 districts in the state.
Knob Hill
Knob Hill is located in central Colorado Springs and offers plenty of fun activities for everyone in the family. Play a few rounds of golf at Valley Hi Golf Course, enjoy a relaxing Saturday afternoon at Prospect Lake, or shop the day away at The Citadel Mall. Local schools found in Knob Hill include St. Mary's High School, Adams Elementary School, and North Middle School.
Colorado Springs Events For The Whole Family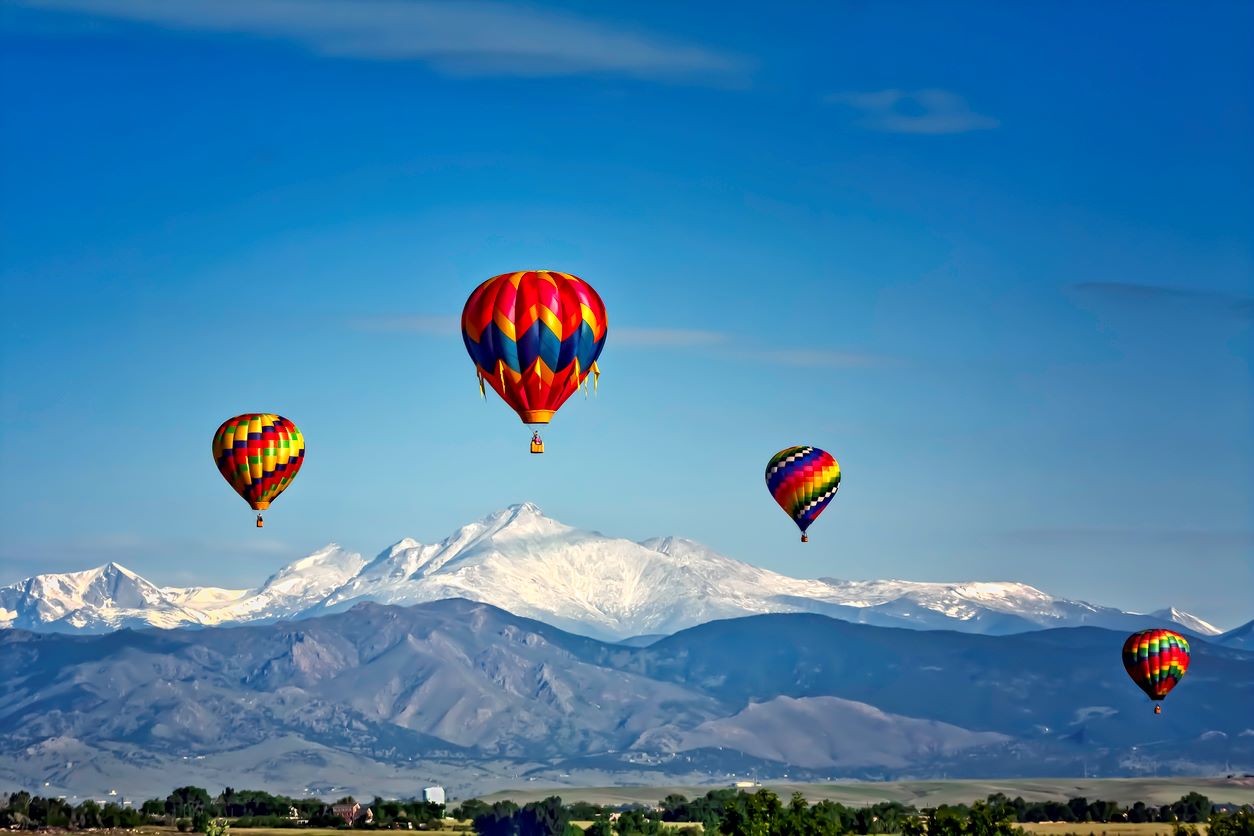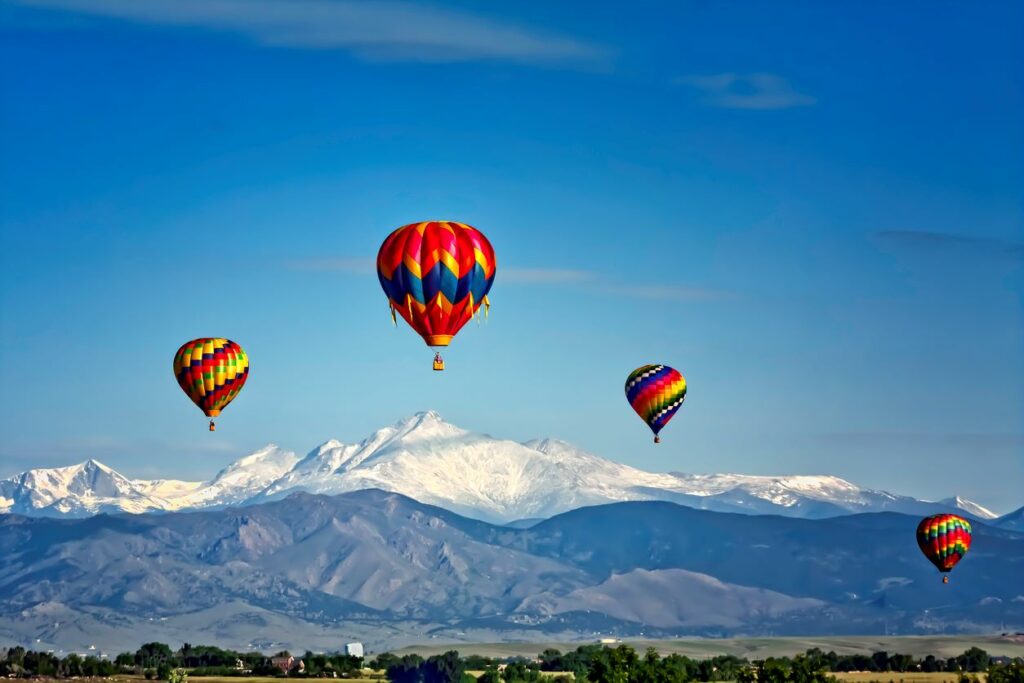 In order to fully immerse yourself in your new community, it's helpful to know about some of the best events to attend with your family. All year long there are plenty of opportunities to experience something new with your family and meet new people along the way. Check all of the following family-friendly events in Colorado Springs throughout your first year and beyond:
Top Family-Friendly Colorado Springs Restaurants
Deciding where to eat as a family can sometimes be tricky given all the different taste buds that need to be satisfied. Luckily, Colorado Springs offers plenty of family-friendly eateries no matter what kind of cuisine you and your family are craving. Visit one of our favorite family-friendly restaurants in Colorado Springs today.
Comfort Food in Colorado Springs
For a relaxing dining experience that serves both comfort and/or bar food, we recommend both Lazy Dog Restaurant & Bar and Bubba's 33. Lazy Dog's lodge-chic decorating makes for a relaxed atmosphere where you can enjoy burgers, pot roasts, pastas, and so much more. Bubba's is the perfect place to enjoy a plate of nachos while watching your favorite sports team.
Speciality Restaurants 
Looking for a unique dinner experience? Check out Black Bear Diner and The Airplane Restaurant. Black Bear is a chain restaurant serving American comfort food with woodsy decor and an outdoor feel. However, The Airplane Restaurant is just that-a restaurant within an old tanker plane that's the perfect place for aviation enthusiasts as well as children.
Colorado Springs Breakfast Spots
Breakfast lovers will also have the perfect opportunity to experience yummy eats around Colorado Springs. At Mountain Shadows Restaurant, all your cozy favorites are served to you in an old, converted house. The Omelette Parlor also provides a homey interior that serves specialty breakfast sandwiches, salads, and all the best breakfast classics.
Family-Friendly Outdoor Activities in Colorado Springs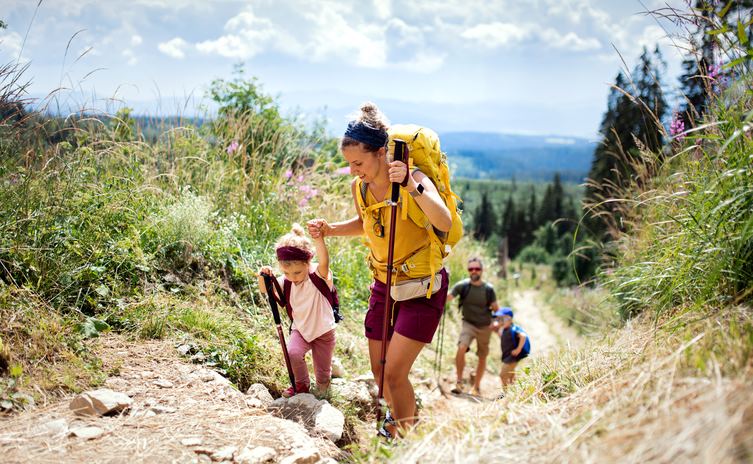 While the entire state of Colorado is a playground full of amazing outdoor activities and landmarks to enjoy, Colorado Springs truly takes the cake for the best family-friendly outdoor activities. With plenty of mountains, state parks, and other outdoor fun to partake in, you will never be bored when you make the move to Colorado Springs.
Enjoy these and many other exciting and family-friendly outdoor activities in Colorado Springs:
Pikes Peak– As one of the most famous outdoor landmarks near Colorado Springs, Pikes Peak provides gorgeous views, hiking trails, and campsites to make your weekend adventures more enjoyable and exciting.
Garden of Gods– Another outdoor playground on the west side of Colorado Springs, Garden of Gods is home to 1,300 acres of sandstone formations and several trails for you to hike or bike on with the whole family. Experience gorgeous red rock formations when you visit this amazing attraction.
Cave of the Winds Mountain Park– If you are looking for something for your teens to enjoy, look no further than the Cave of Winds Mountain Park. At this historic cave, you can take advantage of educational tours or something a bit more fun such as spelunking, zip lines, and rope tours.
Cheyenne Mountain Zoo– While both the Cheyenne Mountain and Cheyenne Mountain State Park offer several fun activities for everyone to enjoy, the Cheyenne Mountain Zoo is just as fun with plenty of animals to see and enjoy. Take a break from camping or dedicate an entire day to enjoying the wildlife found throughout this zoo.
Palmer Park– For a more lowkey outdoor experience, travel to the central part of the city for a fun day at Palmer Park. With a large playground area, several hiking trails, rocks to climb, and a dog-friendly atmosphere, this park truly has it all.
Prepare For Your Colorado Springs Move With Otter Self Storage
At Otter Self Storage, we want to make sure you feel nice and settled the moment you move into this gorgeous town. Whether it's finding the perfect restaurant for a fun, Friday night family dinner or the best place to store items after you make the big move, we have exactly what you need. When you need additional space after trekking across the state to your new home, visit our storage facility in Colorado Springs on Oro Blanco Drive to find the storage space you need for all your personal items. Reserve your Colorado Springs storage unit from Otter Self Storage today.
More From Otter Storage Management, LLC